Optional Wi-Fi Control
Wi-Fi control offers more than being able to preheat or precool swimming pool before you arrive home. It opens up a new world of truly personalized comfort.Effectively replacing your traditional heat pump controller, Wi-Fi control gives you freedom to manage your pool environment regardless of where you are.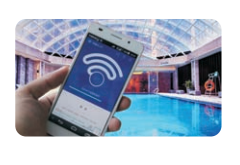 High Energy Efficiency
This series of heat pumps strives to deliver perfect swimming experience with exceptional performance at the lowest cost. Its COP can go as high as 5. 8 at 26℃/23. 3℃ (DB/WB) .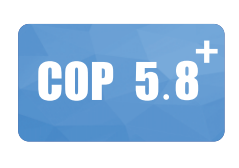 Smart Defrosting
The heat pump utilizes the reverse of four-way valve to defrost. It provides anautomatic defrosting process based on ambient temperature and allows the heat pump to work under ambient temperature as low as-7'℃.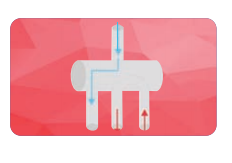 Titanium Heat Exchanger
The twisted titanium coils ensure maximum heat transfer surface,resulting in increased output and 30% higher efficiency in contrast with common heat exchangers.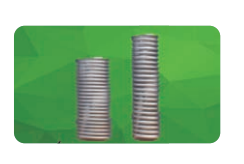 Hydrophilic Finned Heat Exchanger
The hydrophilic coating can effectively resist condensing water and frosting. And the anticorrosion feature of hydrophilic coating can give the finned heat exchanger a longer lifetime.